DIP INTO

PURE BLISS

A mesmerising venue brimming with effervescent energy, soak and indulge in a depth of experiences at Fish Pool. With acclaimed Sommelier Fabien Duboueix at the helm of a Louis Roederer-headlined reserve, paired with festive performances to turn things up a notch, expect an electric experience at the city's latest go-to rendezvous.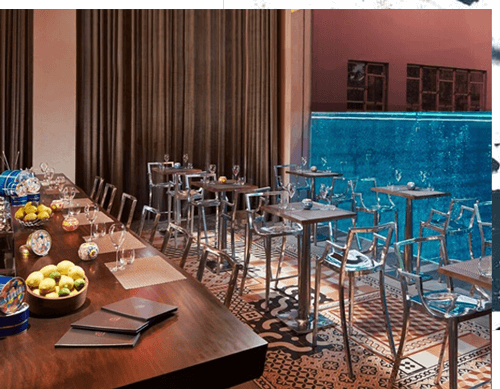 LOUIS ROEDERER
One of the last renowned independent and family-run champagne houses, Louis Roederer continues to be a stalwart when it comes to producing noteworthy champagnes and vintages. Its plot-by-plot approach to vine cultivation, which takes into account the specificities of variant soils and in turn producing excellent grapes, have led to the creation of an exceptional estate in Champagne, France.
EFFERVESCENT DREAMING
Twice a week, immerse in a beguiling underwater display as Singapore's first mermaid, Syrena, wields her charm in our iconic dive pool. Pair this with a glass of Champagne for a bubbly good time.
VIEW SCHEDULE